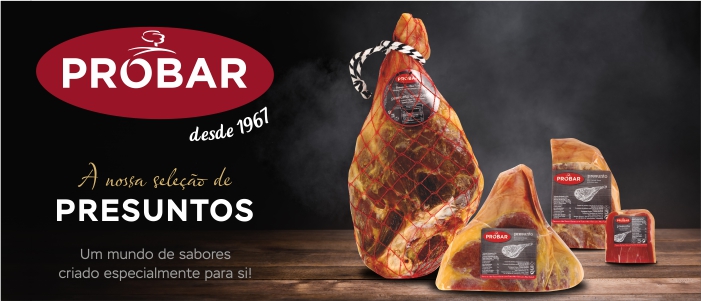 Our selection of…
CURED HAMS
Made under the traditional method of curing, PROBAR CURED HAM has characteristics that make it a unique product.
The colour, the unmistakable texture and aroma, combined with the high and demanding quality standards worked for decades, make us produce a unique cured ham with a long-lasting cure and with salt content reduced.
Always respecting the traditional aromas and flavours, whether it is Natural Cured Ham or Smoked Cured Ham, they are considered our ex-libris and are the ideal product to taste at any time.